I am so happy to show my support for my fellow Papertrey Ink design team member and dear friend Dawn McVey. Dawn has been struggling with health issues for the past several years and just underwent a small intestine transplant last week.
The paper crafting community wanted to honor Dawn by doing a blog hop using her stamp sets to wish her the very best get well wishes. What a beautiful thing to send Dawn our love.
Dawn, I love you so much and have been sending my love and prayers to you. I wish you the very best healing wishes and smooth recovery. You are a bright light all the time, even when you have been going through some of the worst times. Your positivity is a shining example to the world and you are a gift to everyone who knows you.
I made a Christmas card to share today using several of Dawn's sets. Dawn LOVES Christmas and has a gorgeous collection of vintage ornaments. When I am out at antique and vintage sales and see the ornaments and color, I immediately think of her.
I stamped some vintage ornaments using Dawn's Vintage Ornaments II stamp set. I chose some bright and cheery colors that I know Dawn would enjoy and spritzed the inked stamps before stamping them onto watercolor paper for a soft watercolor look.
The branches above the ornaments are from Dawn's Winter Greens stamp set and the snowflakes stamped in the background are from Dawn's Fab Flakes stamp set.


Supplies: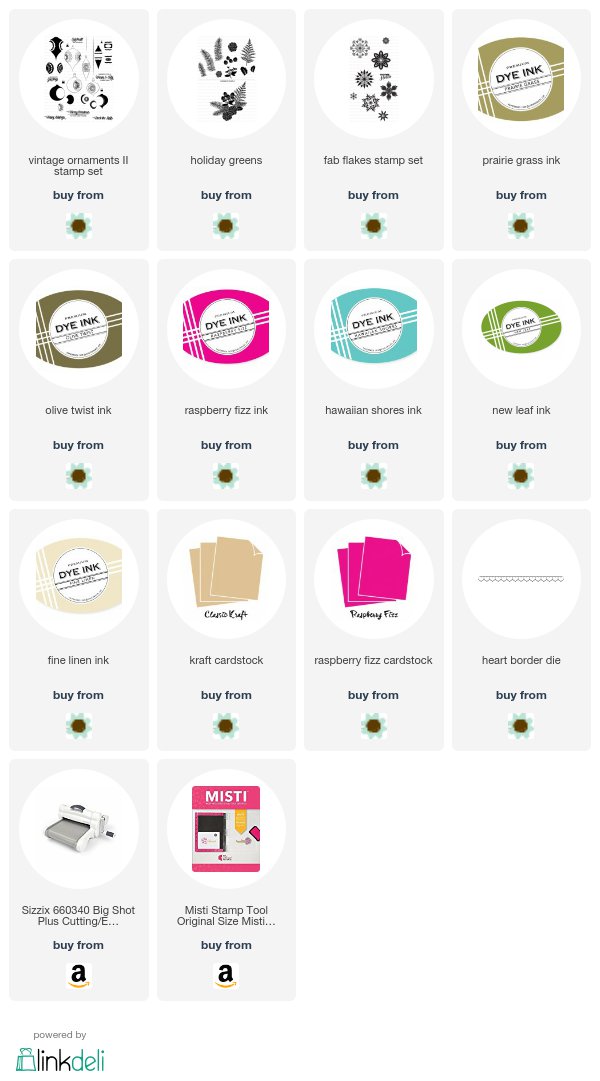 Stop over to Nichole's blog to link up to the card's that are being shared in the blog hop today and get information on sending cards to Dawn and helping in other ways while she is on the road to recovery. Thank you so much for stopping by today for this special blog hop.