Hey, everyone! I am excited to share a project today that I created for the Taylored Expressions Leap Day release. It's a magical and mythical one with the release of the Mythical Grumplings stamp set, dies, and a few new embellishments.
All of the new Leap Day release products are available to purchase right now in the Taylored Expressions webstore!
There are three grumpy and mythical critters in the Mythical Grumplings set and I created my project using the unicorn. I colored the unicorn with Copic markers and then added sparkle by adding glitter to his horn and iridescent stars to his mane and tail. The iridescent stars are from the new Bits & Pieces - Sparkly Stars embellishment. You will notice more stars in the shaker behind the unicorn that I mixed with the other new embellishment making its debut today: Bits & Pieces - Rainbow Sprinkles. This colorful rainbow glitter is actually made from the sequin holes and I just love it!
The background of my cards are Toffee cardstock that is stamped with the Twinkle Twinkle Background stamp. I also added a rainbow blended circle of cardstock in the back of my shaker element. You can't go wrong with stars and rainbows to pair with this grumpy unicorn!
The sentiment on the card is 'you say imaginary like it's a bad thing' and it reminds me of my Hana when she was little and I had told her she needed to be done playing because we had to leave to go somewhere. "But, Mom, the story isn't DONE yet!" She might have looked a little grumpy like that unicorn too! *wink*
Supplies: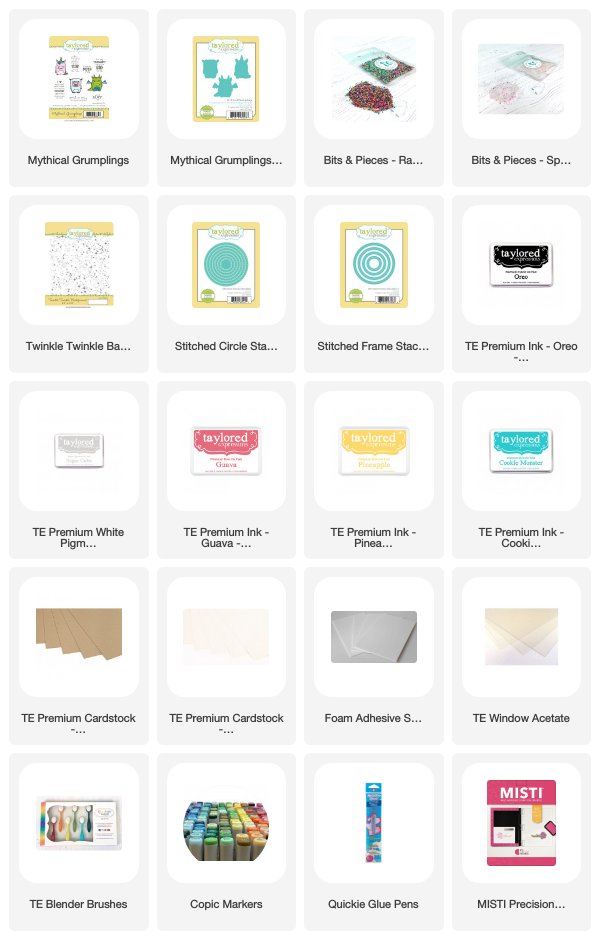 Thank you so much for stopping by my blog today! You can stop by the Taylored Expressions blog to learn more about the Leap Day release and link up to the other TE Creative team members who have projects to share today. I'll be back soon with more crafty inspiration to share!