Sympathy cards are my least favorite to make, but the ones I need most often. I think this every time I make them, but I also know how necessary they are and how much comfort that they can bring to our friends and loved ones who are experiencing a loss. I created a few cards to have ready when I need them using the beautiful flowers from the Lovely Blossoms set.
I choose a soft lavender ink color for the blossoms and instead of layering lots of different ink colors together, I used a white pigment ink to add the lighter lavender layer. Layering white ink over a color will give you a tint of the ink color underneath and give your image a whole different look than layering darker ink colors. I used the same lavender ink that I began with for the shading detail layer. The result is a soft and pretty pastel bloom that is perfect for the calm and comforting feeling that I was going for on this card. You will also notice that I used white pigment ink to add the details on the leaves.
The lavender blooms are added onto a kraft cardstock background that I stenciled using the Berry Branch Stencil with modeling paste. Using a paste instead of ink adds a lovely textured effect to the background. I added the paste just to the middle of the background and while the paste was still wet, I sprinkled a bit of white glitter onto it to add a touch of sparkle.
The 'with sympathy' sentiment is from the Caring Cross Stamp + Stencil set and it is stamped onto the larger notched banner from the Crimped Slimline die collection using a dark brown ink. This card size is called Mini Slim and it measures 3.5" x 6", a bit shorter than the popular Slimline size.
I am a big proponent of creating more than one card while your supplies are out on your craft desk. As I created the elements for my card, I did enough to create four cards. Now, when I need a sympathy card, I have these pretty floral cards ready to send a heartfelt message of love and comfort.
Supplies: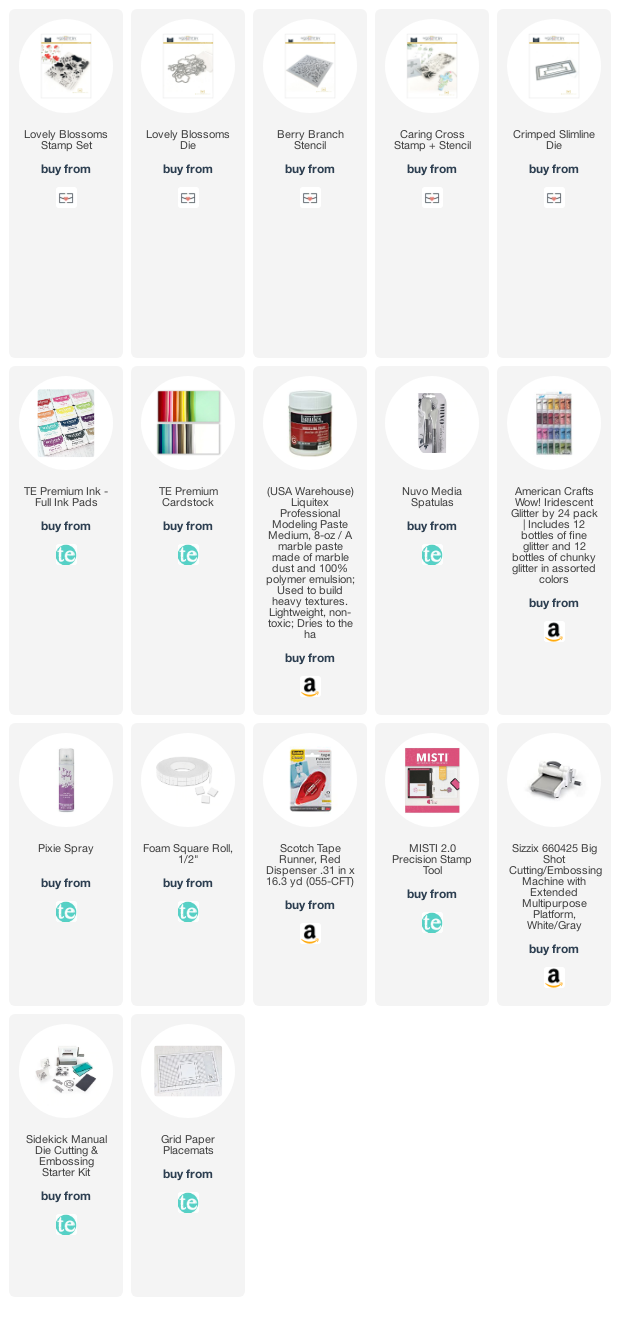 Thank you so much for stopping by today. I hope you enjoyed the project that I shared today from The Greetery. I will be back soon with more crafty inspiration to share!